About Leaders Choice
Leaders like you run at the speed of business.
This requires smart business leaders to have partners that can get the job done when it counts! Leaders' Choice Insurance Services is a technologically sophisticated insurance agency focused on providing our clients with the highest level of speed and accuracy while considering each client as a true business partner.
Our efficiency and technology allows us to fulfill your needs fast. Whether it's a quote, a certificate of insurance or coverage questions, our 16 years of industry experience will make sure your needs are met fast. When you need us, you will always be helped by a live person and will never have to use an automated phone system.
Principals
Rich Norlie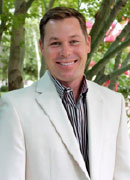 Rich Norlie is the President and co-founder of Leaders Choice Insurance Services. Rich started his insurance career in the workers' compensation claims department at California Compensation Insurance Company in 1996. After working at Cal Comp, Rich took an underwriting position with American International Group. While there he helped grow its insurance operations and expand its presence in Northern California.
Building on his insurance knowledge from CalComp, Rich became a commercial insurance broker with George Petersen Insurance in 1999, and then became a partner with Armstrong & Associates in 2006. As a partner, he helped pilot the rapid expansion of this brokerage.
In 2010 Rich launched Leaders Choice Insurance with his business partner Ben Clark, taking a new track by creating an insurance brokerage that uses technology to not only market insurance but to also provide the best customer service and support.
Ben Clark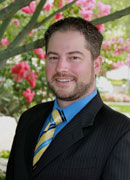 Ben Clark is the Chief Operating Officer and co-founder of Leaders Choice Insurance Services. Ben has a Bachelor of Science in Business Administration from California State University at Chico. Ben started his insurance career in 2005 as a health insurance agent for United American Insurance. He quickly ascended to Branch Manager of the South Bay Area office.
Ben began working with Rich Norlie in 2008 at Armstrong and Associates as the sales manager of the National division. In 2010 Ben and Rich collaborate to create Leaders Choice. Leaders Choice now provides insurance to thousands of customers across the state of California.
Brokers
Michael Coffman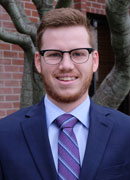 Michael Coffman is a Commercial Broker at Leaders Choice Insurance Services. He works primarily with Business Auto and Workers Compensation with additional experience in General Liability. Michael holds a History degree from Georgia Southern University. Prior to joining Leaders Choice, Michael has spent time in retail and food service before finding his way into the insurance business. He is passionate about sports and spending time outside with his friends and family.
Michael is a driven broker who strives for daily success. He always looks forward to meeting new people, and prides himself on his ability to connect and build lasting relationships with people from all different walks of life!
John Little
John Little is a senior commercial insurance broker with Leaders Choice Insurance Services. He is one of the top producers in the company, which focuses on providing insurance coverage for small to large size businesses throughout California. John specializes in supplying reliable and affordable workers' compensation, general liability and auto insurance coverage. Along with his Property & Casualty insurance license, John is equipped with a Health & Life license, here in California.
John, a double-major in Business Administration and Computer Science, contributes an advanced sense of business knowledge and innovative ideas, which allows the Leaders Choice team to maintain a competitive edge.
John believes in providing his clients with responsive and dependable service. He stresses the importance of ensuring that his clients' concerns are efficiently satisfied no matter how small they may appear to be. He is committed to instilling confidence among his clients that their worries are his main focus, and their problems, his priority. John understands how important it is for his clients to lower their business expenses and he will do everything he can to lesser their insurance costs. At the same time, John strongly believes in understanding his consumers' needs and providing personal service.
Chris Wiegert
Chris Wiegert is a Commercial Broker at Leaders Choice Insurance Services, Inc. He is a helpful and knowledgeable source for all insurance needs. He provides the utmost level of service and assistance to his clients to make the process of obtaining insurance coverage as smooth as possible.
Prior to joining Leaders Choice, Chris enlisted as an active duty Soldier in the United States Army after graduating High School. As a Petroleum Specialist, Chris was responsible for maintaining all vehicles used for refueling helicopters on the flight line. After four years of service Chris received an Honorable Discharge as well as several medals for meritorious achievements overseas. Upon returning home from the Army, Chris obtained his Real Estate license and worked with his father at their family business. He also worked part-time for the Butte County Boys & Girls Club. He eventually relocated to Sacramento and obtained his Insurance license which led him to his current position at Leaders Choice.
Chris enjoys an active lifestyle, playing music and exercising.  Chris considers himself a true Californian at heart.
Eric Johnson 
Eric Johnson is a licensed property and casualty insurance broker. His focus is workers compensation, general liability, business auto and various other commercial insurance coverages. His experience has earned him the opportunity to serve as the insurance advisor to the Nevada County Contractors Association where he assists the directors and members with coverage education, risk analysis, and business management. He was recently selected to be on a national insurer's local Customer Advocacy Council. He also insures and counsels several child care facilities in the Central Valley at both state universities and private corporations.
Eric has held every position within Leaders Choice and has worked hard to advance over the years to his current level of expertise and responsibility. By building from the ground up in a broad variety of aspects of the industry, he has gained the unique background to make him a valued insurance agent from multiple vantage points.
Eric's professional mission is to help his clients by providing solutions to their insurance needs, understanding the exposures to their unique businesses, and working with them to find the best solution to protect their livelihood and increase their profit margins.
Eric attended college pursuing a degree in Business Finance. He has worked in the financial industry as an Assistant Financial Planner and as an Asset and Risk Management Advisor.
Eric was born and raised in Sacramento and has resided here all his life. He likes to spend his free time doing artwork, being physically active and doing things to benefit his community.
Holly Williams 
Holly Williams is a Commercial Broker at Leaders Choice Insurance Services, Inc. With a strong work ethic and over 20 years of sales experience, Holly's priority is delivering outstanding service to her clients. She truly cares about the business owners that she works with and the continued success of their businesses. Holly proves to her clients that they have an insurance professional in their corner by diligently working with Underwriters to obtain competitive quotes, saving them money on their coverage, answering questions or concerns, and offering advice and solutions for reducing their risks and handling claims.
Prior to joining Leaders Choice, Holly was a driven and energetic Realtor with more than 12 years of experience in residential real estate sales in the Sacramento area.  While representing buyers and sellers, Holly became an expert negotiator, utilized her excellent communication skills, and exceeded sale expectations throughout the years in a prosperous as well as tumultuous real estate market.
Holly earned the President's Award from RE/MAX Gold and was voted one of the top three Realtors by the Sacramento News and Review Readers' Poll.  In 2005, she received an Associated Press "Mark Twain Award" for producing a live radio broadcast series from Baghdad, Iraq.
Holly holds a Bachelor of Arts degree in English and a Minor in Theatre, Dance and Music. She spent over 10 years as a professional singer/bass player when she lived on the East Coast. She is a devoted pet parent to her two rescue Cavalier King Charles Spaniels, Riley and Jimmy.
John Masters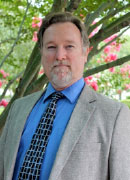 John Masters is a licensed Property and Casualty insurance broker at Leaders Choice Insurance Services. John's primary focus includes the restaurant, manufacturing, and construction industries; however he works with many other types of businesses throughout California. He specializes in Workers Compensation but is also knowledgeable in General Liability, Commercial Property and Commercial Auto coverages.
John attended college and pursued a degree in Classical Music and Philosophy. Prior to beginning his career in insurance, John worked in the restaurant, hospitality and education industries. He worked and lived in Europe for 20 years where, among other things, he ran a large New York style deli in Hamburg and also a sports bar in Frankfurt which was the largest in Europe. John also taught English and was Director of Studies at the oldest and largest private language academy in the Canary Islands.
John was born and raised in Sacramento and currently resides in the area. He enjoys hiking and camping on the coast or in the mountains. John has a passion for music and has sung with many amateur and professional choruses in the US and in Europe and currently sings with a choral group located in Sacramento.
When John returned to the states to help take care of an ailing parent he met Ben Clark, the CEO of Leaders Choice. During their discussions he came to realize that Leaders Choice's vision of taking care of their customers through a partnership approach and serving each client's needs independently would lend itself to building the kind of long-term relationships that he was seeking. John worked toward becoming a member of the Leaders Choice team and since has found a good home among people who share his passion for doing things the right way every time. He feels completely at home in his career and is glad he made the decision to return to California.
John enjoys meeting new people and seeks to build long-term relationship with his clients. He uses his insurance knowledge to consult with his clients and to ensure that they are adequately insured, can properly manage their risks, and control their costs to allow them to continue to build a successful business. Navigating California's business environment can be difficult but there is no more rewarding place on earth to live and work.
Ken Peterson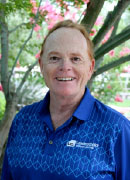 Ken Peterson is a Senior Broker at Leaders Choice Insurance Services and specializes in the Construction and Landscaping Industries. Since joining Leaders Choice he has been a top producer year after year.
Ken was born and raised in Santa Clara and currently resides in Elk Grove. Ken attended California State University, Chico where he earned a Bachelor of Arts degree in Television and Communications. Prior to joining Leaders Choice, Ken enjoyed 20 years as the State Fundraising and Development Officer for the California Waterfowl Association.
Ken is a published singer/songwriter and still enjoys performing occasionally at several Northern California wineries. He also enjoys fishing, golf, camping and coaching youth baseball. Ken has been married to his lovely wife Julie for 34 years. They have 3 grown children and four young grandchildren.
Ken loves building long term relationships with his clients and takes great pride in finding them cost effective coverage for all their insurance needs. He feels it's equally important to educate and provide tools for his clients to keep their insurance costs and claim exposures down.